AppThemes creates application themes that are packed with useful features. Our themes are very advanced but they cannot do everything and they probably shouldn't.
Below is a list of plugins that are recommended by AppThemes. They have been tested by our staff and shown to work with the AppThemes products listed.
AppThemes Plugins
We've got some of the best WordPress developers around who build more than just application themes. Check out some of the free plugins we provide to the WordPress community. Scribu, (one of our crack developers & WordPress core contributor) has a plethora of free plugins too.
Marketplace Plugins
The AppThemes Marketplace has dozens of premium plugins and child themes which are built by our team and other highly skilled developers.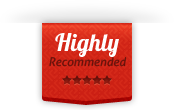 WP Affiliate Plugin
Affiliate program management plugin. Award commissions to affiliates for referring customers to your sites powered by Appthemes theme. Its a great way to get more customers to your site.
Plugin page for WP Affiliate Plugin
Easy WP SMTP
Easy WP SMTP allows you to configure and send all outgoing emails via a SMTP server. This will prevent your emails (sent from your server) going into the junk/spam folder of the recipients.
WordPress plugins page for Easy WP SMTP
Social Login from OneAll
Here's another plugin that lets your site's users login using social network usernames and passwords. We originally recommended Social Connect for this feature but the folks that make this plugin thought our users should have another choice. They have taken the time to make sure their plugin works with all our themes. It's worth your time to check out this plugin for use on your site.
Social Login is a free and paid plugin. Paid versions add additional features and allows more users.
Read more about Social Login on the OneAll website
WordPress plugins page for Social Login
Social Media and Share Icons
Social media plugin which let's you add share icons for RSS, Email, Facebook, Twitter, LinkedIn, Google+, Pinterest, Instagram, Youtube, 'Share' (covering 200+ other social media platforms) and upload custom share icons of your choice.
WordPress plugins page for Social Media and Share Icons
WP-SpamShield
An exceptionally powerful and user-friendly WordPress anti-spam plugin that eliminates comment spam, contact form spam, registration spam, trackback spam, pingback spam, and every other type of WordPress spam.
WordPress plugins page for WP-SpamShield
WordPress SEO by Yoast
Yoast is well known within the WordPress community and his SEO plugin is an absolute must for marketers, traffic monetizers or anyone that wants to attract more traffic to their AppThemes enabled website. As of April 29, 2012, the WordPress SEO by Yoast plugin works with ClassiPress, JobRoller and Clipper. It has not been tested with Vantage at this time.
WordPress SEO by Yoast is a free plugin.
Read more about WordPress SEO by Yoast
WordPress plugins page for WordPress SEO by Yoast
Simple Download Monitor
This plugin is very useful for managing and tracking your digital file downloads.
WordPress plugins page for Simple Download Monitor
Stripe Payments Plugin
The Stripe Payments plugin allows you to accept credit card payments via Stripe payment gateway on your WordPress site (so you can sell products and services easily).
WordPress plugins page for Stripe Payments Plugin
Coupilia XML Coupon Feed for Clipper
This free plugin allows you tap into Coupilia's network of over 3,600 merchants
to quickly and easily add coupons to your site. It's a great way to supercharge
your Clipper-powered site.
What's even more amazing is that Coupilia let's you keep 100% of the affiliate income. Yes, 100%!
Coupilia offers a trial period for all users. It's easy to get started. Just install the plugin and choose a coupon feed plan that works for you.
Coupilia for Clipper is a free plugin.
Compare Coupilia pricing plans.
Microthemer
Want to customize the design of your App Themes Theme without writing CSS code? No problem. Microthemer is a visual design plugin that let's you restyle anything on the page. With its unique "Double-click to edit feature", Microthemer is so intuitive that even programmers prefer it to coding!
The developer of Microthemer has taken the time to make sure this plugin works with ClassiPress, Clipper, JobRoller and Vantage.
Microthemer is a paid plugin and can be purchased from Themeover
Disclaimer
AppThemes does not have any affiliation with the makers of the aforementioned plugins. While we have tested these plugins with our products, we do not guarantee that a specific plugin will work for you. Proceed with caution.